Invite a user to your organization
You can invite users to your organization, which will give them access to all the projects and sites in that organization.
In the Bitpoke App, go to the Organization Overview tab: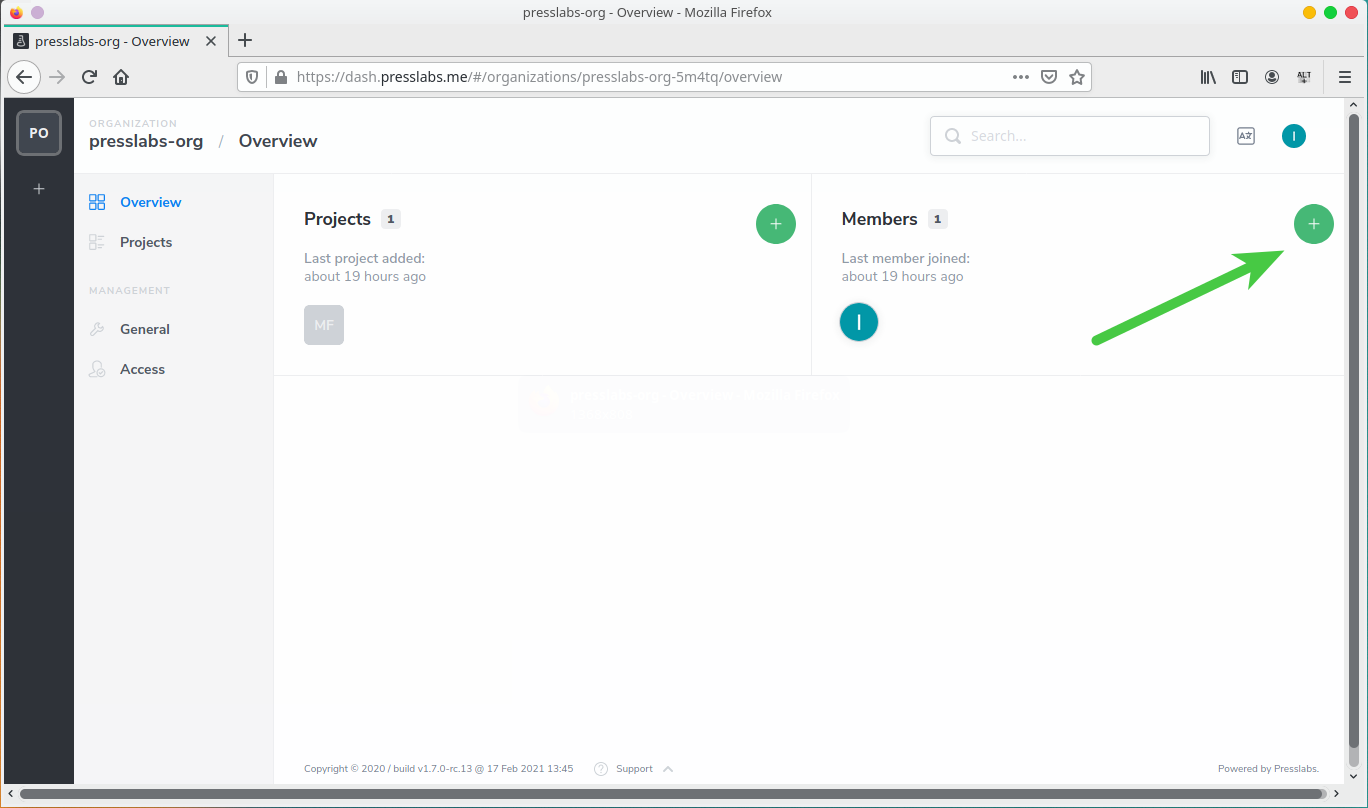 Press on the PLUS button from Members, then type the user email address and click on Invite user.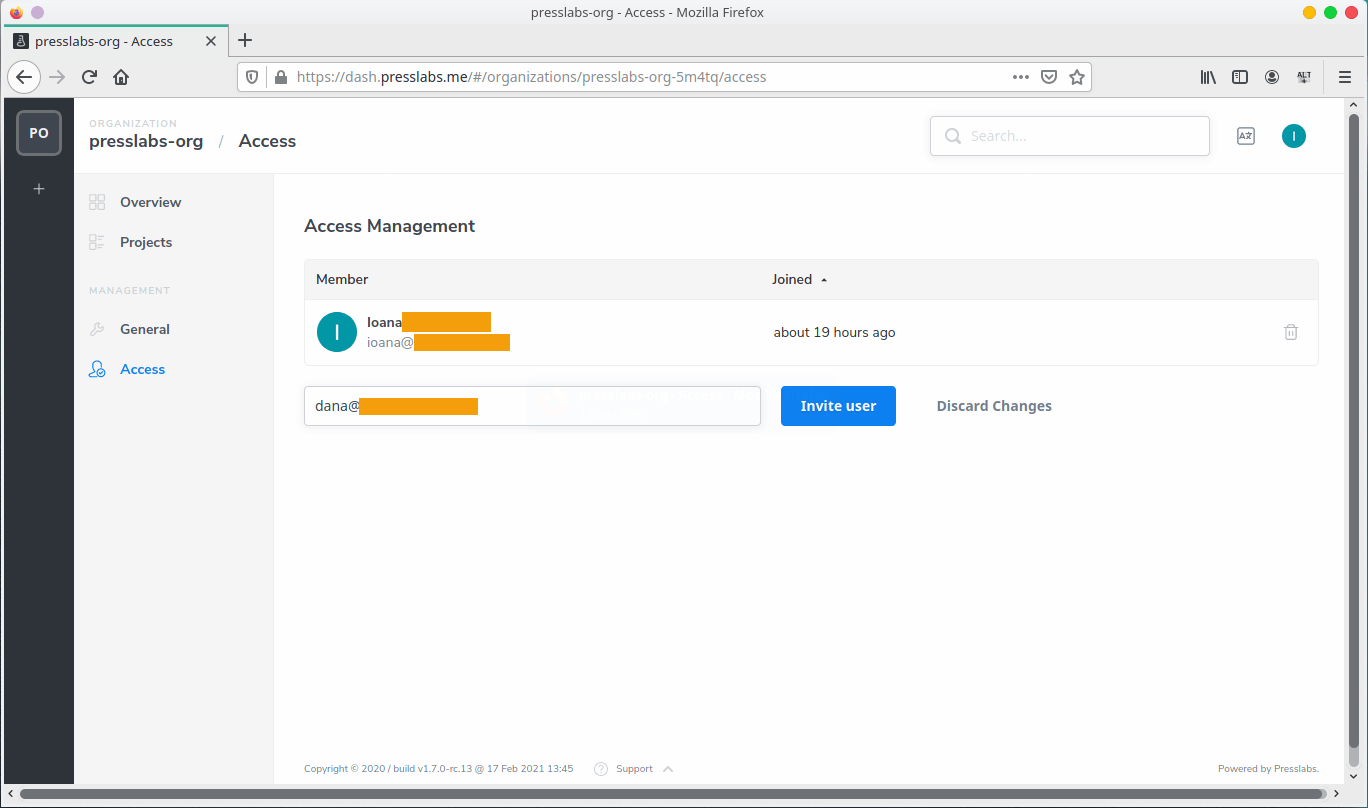 Then you need to copy the invitation link (from the right column) and send it to the user.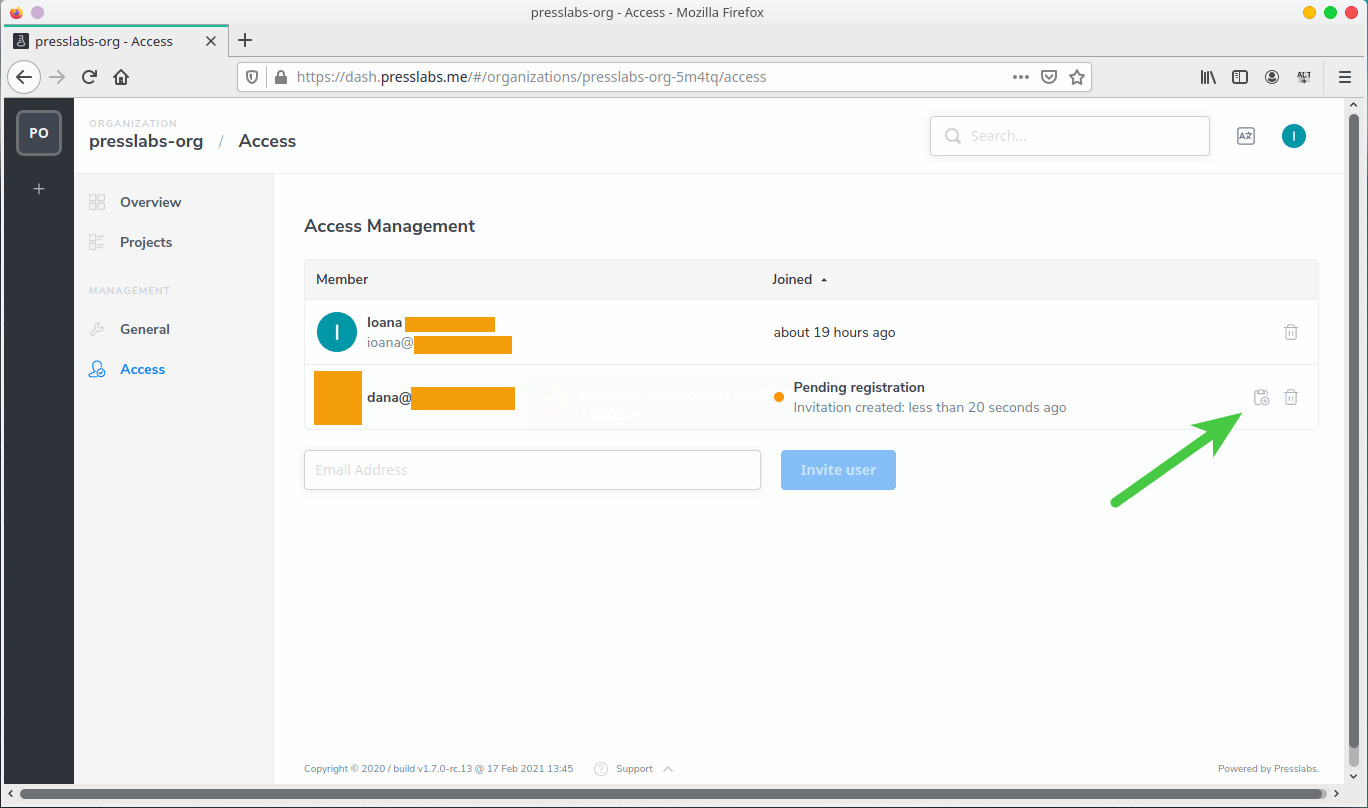 NOTE

The invitations expire after 24 hours.
To delete the invitation, click on the Delete button (from the right column).