System Settings
This section allows you to configure the Bitpoke App settings such as authentification, users, Let's encrypt certificates and setup Config Connector.
NOTE

Only the admin users can manage the System Settings.
To access the System Settings section, click on your logo from the upper right corner of the Bitpoke App, then selectSystem Settings.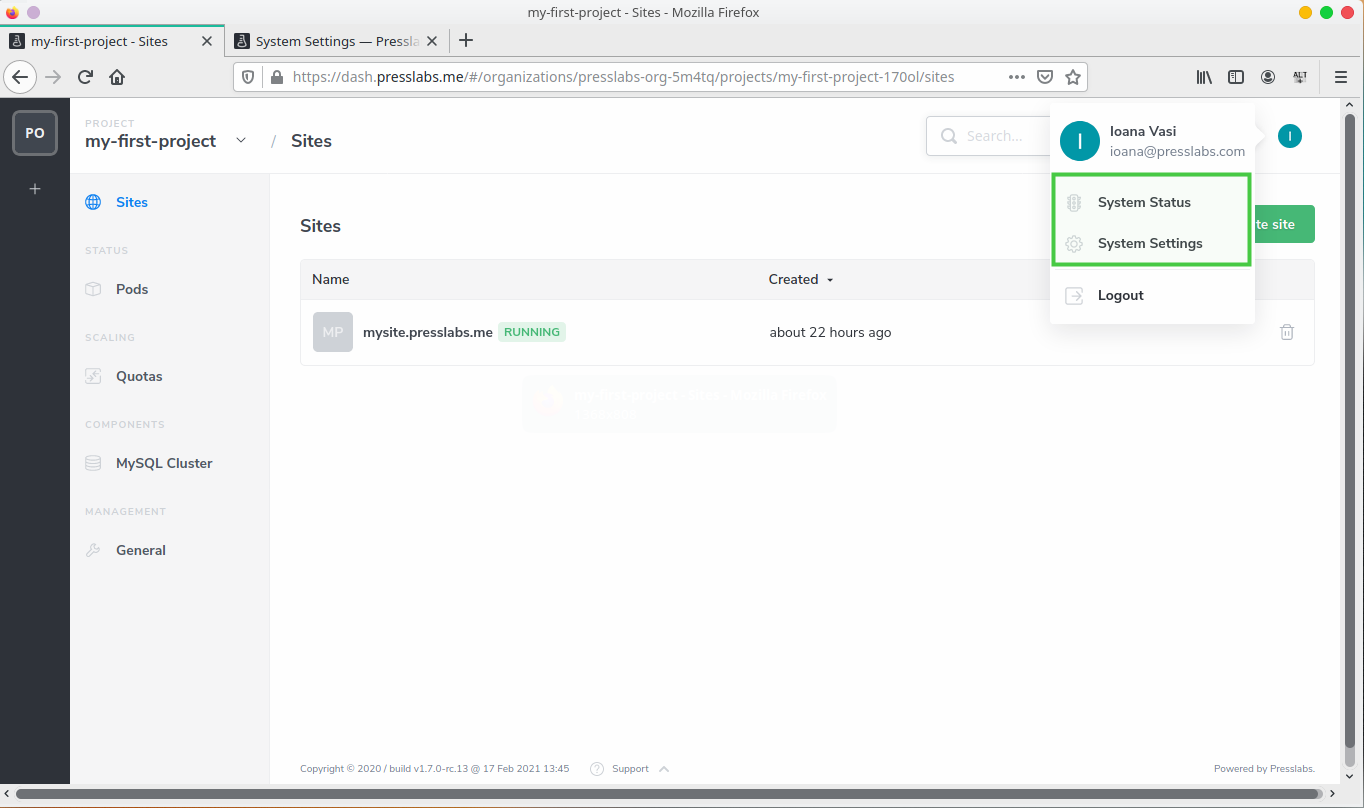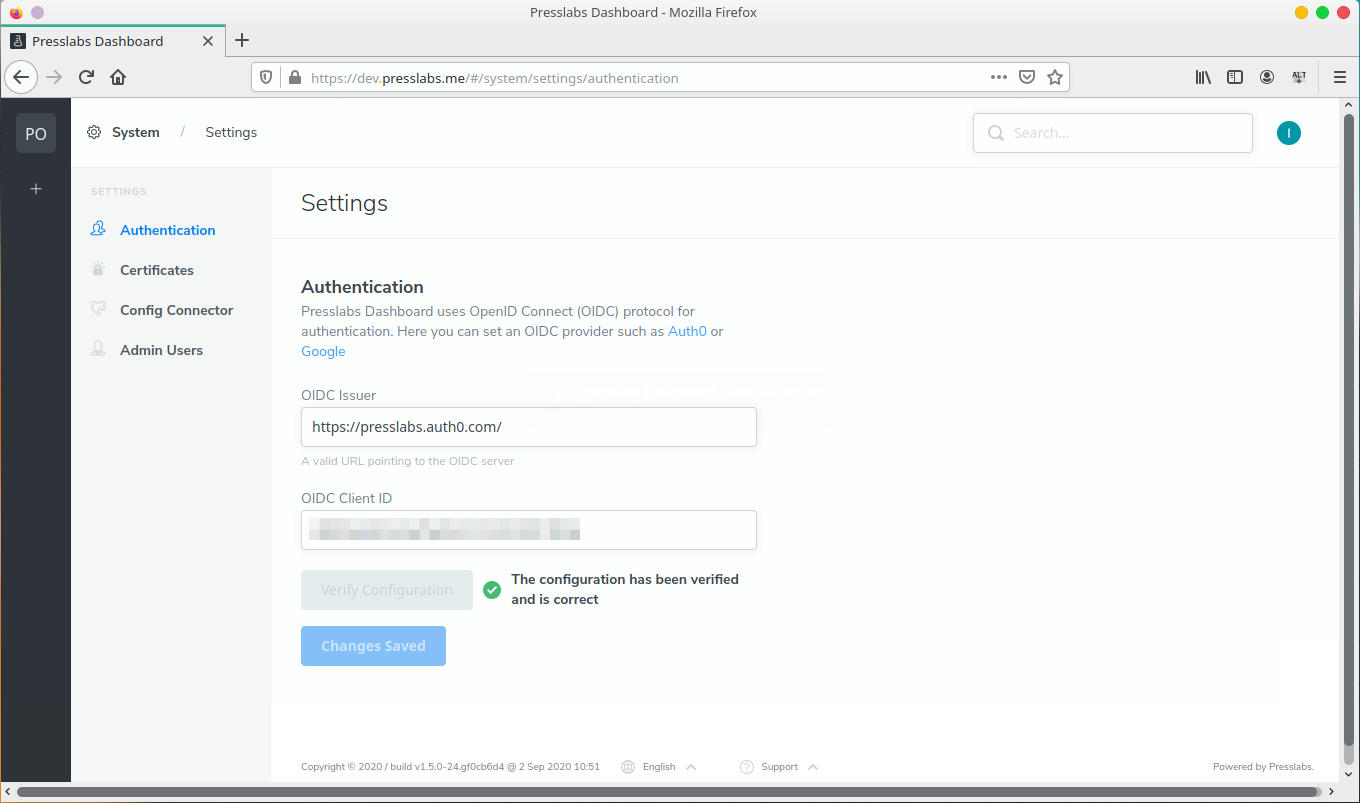 From here you can configure your authentification credentials, certificates, install and configure Config Connector and manage the Bitpoke App users.
For more details about how to configure these settings, see App configuration .